Order Decorative Canvases
With our decorative canvases, you will bring faraway countries, jaw-dropping cars, impressive nature, and much more into your home.
Canvases As Decoration For Your Home
When it comes to decorating walls, opinions differ. Some like it colorful, others prefer a minimalist style. If you decorate the wall with paint or wallpaper, for example, you are committing yourself too much to one style. Wall tattoos, depending on the quality, often look cheap. Applying the foil also isn't what a lot of people are looking for. So why not use high-quality decorative canvases and razor-sharp images to add new touches to your living room? Take a look at our most popular categories of decorative canvases:
Here you will find countless designs which will give life into your dull wall. Nature pictures with beautiful colors, radiant flowers, mighty animals from the wild landscapes of our planet, and much more await you here, to bring a new sparkle into your home in an instant. With us, you are guaranteed to find the perfect canvas with nature, canvas with landscapes, or canvas with architecture.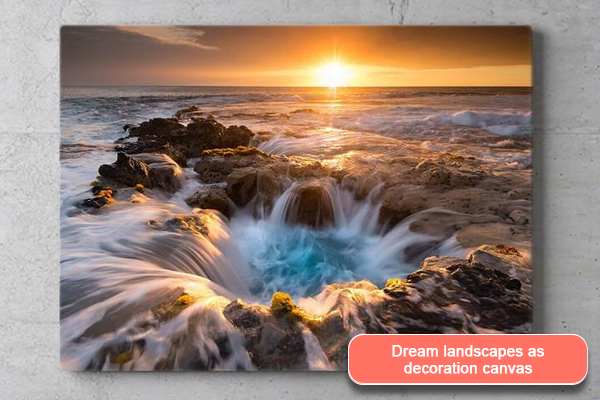 Why Can A Canvas In The Living Room Greatly Influence The Effect Of The Room?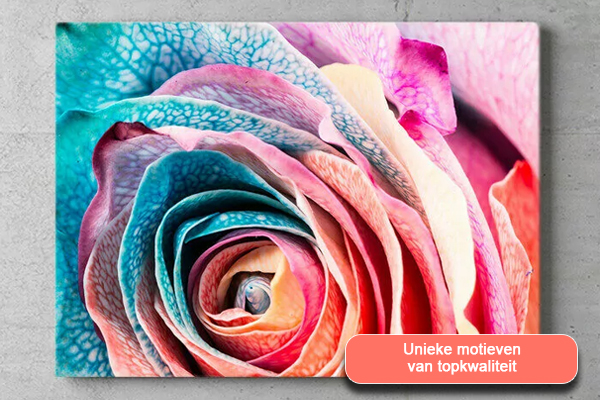 Eine Leinwand mit wunderschönen Motiven zur Dekoration ist wie ein Fenster an der Wand. Je nach Motiv kannst Du immer wieder neue Details entdecken und Dich bei einer leckeren Tasse Kaffee über das tolle Motiv an Deiner Wand freuen. Eine Leinwand mit Pflanzen, eine Leinwand mit Automobilen oder eine Leinwand mit Blumen versprüht sofort nach dem Aufhängen eine positive Stimmung in der ganzen Wohnung.
The decorative canvases from Canvaso are not just meant for your own home. They also make great gifts. If you know someone who loves to travel or someone with a green thumb, a canvas with breathtaking photos of nature is the perfect way to give them a wonderful gift. In our wide selection, you are sure to find the perfect design for every occasion.
Our canvases are 100% produced in the USA. We print the designs on a high quality canvas. The paint is water-based and therefore puts as little strain on the environment as possible. The wood for our real wood stretcher frames comes 100% from local and certified forestry. After we have handmade your canvas, it will be sent on its way to you, well packaged. So you can look forward to unpacking it or giving it away.